Certified Educational Principal, CEP
Certified Educational Principal, CEP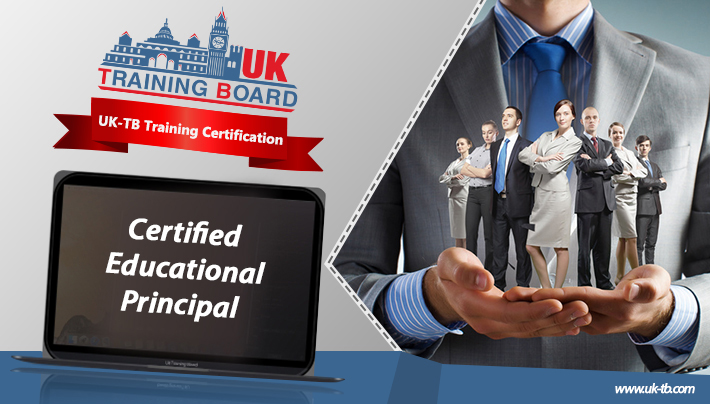 ---
Belonging to a particular profession does not automatically guarantee that the service you provide is a professional one. Hence, Directing as a professional is a hard thing to do because it encompasses many roles to be done well.
Education research shows that most school variables, considered separately, have at most small effects on learning. The real payoff comes when individual variables combine to reach critical mass. Creating the conditions under which that can occur is the job of the principal.
Through all this work, we have learned a great deal about the nature of the school principal's role, what makes for an effective principal and how to tie principal effectiveness to improved student achievement.
What will you learn?
1. Developing your teaching program
· Describe the essential elements of a training program & apply different methodologies to program design
· Demonstrate skills in preparation, research, and delivery of strong content
· Be prepared to create a training program proposal as well as explaining an instructional model
2. Leadership skills for supervision, communication, coaching and conflict
· Prioritize, plan, and manage their time.
· Identify the primary leadership style and develop flexibility to use other styles
· Meet the needs of employees and co-workers through communication and coaching.
· Make conflict a powerful force for creative, well-rounded solutions to problems.
3. Hiring for Success – Behavioral Interviewing Techniques
· Recognize the costs of wrong hiring decision and develop a fair and consistent interviewing process
· Prepare better job advertisements and develop a clear position profile
· Use traditional, behavioral, achievement oriented, holistic, and situational interview questions
· Utilize effective Communication skills that are essential for a skilled recruiter
· Interview difficult applicants and check references more effectively
· Know all basic employment and human rights laws that can affect the hiring process
4. The ABC's of Supervising Others
· Adjust to the supervisor's role with confidence and enhance your supervisory skills
· Develop your skills in listening, asking questions, resolving conflict, and giving feedback to employees.
· Use time management and planning techniques to maximize your success.
· Develop a technique for giving instructions that are clear and understood.
· Understand the importance of developing good relationships with employees and peers.
· Interview difficult applicants and check references more effectively
· Know all basic employment and human rights laws that can affect the hiring process
5. Effective Planning and Scheduling
· Create a Work Breakdown Structure and understand task relationship
· Estimate task durations, determine project duration and calculate the critical path for a project
· Estimate activity resources and determine budget
· Create a communication plan and develops plans for risks, quality and procurements
· Develop Project management Plan
6. Managing Difficult conversation
· Establish a positive intent and a desired outcome
· Define the frame of reference and maintain safety in conversation
7. Meeting Management – The Art of Making Meeting Works
· Understand the value of meetings and recognize critical steps that make meeting time more effective.
· Identify process tools that can help create an open and safe forum for discussion
· Develop and practice techniques for handling counterproductive behaviors
8. Team Building – Developing high performance teams
· Identify different types of teams and build a cohesive team
· Promote rapport and Recognize the key elements that move a team from involvement to empowerment
· Develop strategies for dealing with team conflict and common problems.
· Understand how action planning and analysis tools can help your team perform better.
9. The professional supervisor
· Clarify the scope and nature of a supervisory position and recognize your responsibilities.
· Deal with the challenges and acquire leadership and superior communications
· Learn key techniques to help you plan and prioritize effectively.
· Develop strategies for motivating your team, giving feedback, and resolving conflict
Register For Certifications