International Training Driving License - (ITDL)
International Training Driving License - (ITDL)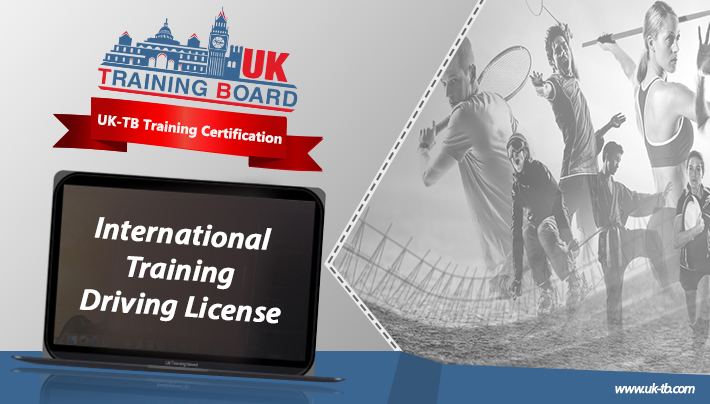 ---
We believe in the importance of sport and its ability to spread the different cultures of people. There for we are highly interested in the category of coaches in various sports, and their Knowledge, skill, and behavioral development, Which will have a positive impact on sport worldwide to achieve better results.
What will you learn?
First:

you will improve your soft skills as a professional coach (effective communication skills, anger management, public speaking, stress management, Goal Setting, and motivation)
Second:

that you will start the advanced training as follow

:
Phase 1: Planning Of Training Activities
Learn the latest methods and techniques of training plans according to the sports Organization's goals through the following processes:
- Collect data and assess reports and results of the previous plan.

- Determine training objectives.

- Training needs analysis for the team.

- SWOT analysis.

- Prioritize training (knowledge, skill and behaviour).

- Action plan.

- Utilize available resources (methods and tools).

- Nutrition.

- Choose the correct time (schedules).
Phase 2: Implementation of Training Plans
Learn to implement training according to the standards of performance through:
- Assigned staff.

- Validity of training places.

- Security and safety standards in the training environment.

- Preparations for training.

- Management training operations.
Phase 3: Evaluation of Training
In the complete training system you have to evaluate & identify strengths and weaknesses before, during and after the implementation of training programmes as follows:
- Preliminary evaluate training.

- Evaluation of the training operations.

- Key performance indicator
Phase 4 :Mentoring and control
Learn to ensure application of the quality standards in training carried out using the following processes:
- Posts experimental.

- Reviews reports.

- Monitoring of results and performance.

- Current and targeted performance evaluation.

- Corrective actions to close the performance gap and achieving goals.

- Management of the competitions and official reviews.
Phase 5: continuous improvement
- Provide a new training methods.

- Development of plans and programmes.

- The development Models of training activities.
Course objectives:
- Competencies development (Knowledge, Skills & Behavior) for coaches in all sports activities.

- Create a generation of coaches able to manage the training processes with the highest international quality standards.

- Professional opportunities for coaches in the field of sports in domestic and international market.

- Achieve superior results in different games with modern training methods and means.

- Keep up with global variables and using advanced training technology.

- Achieve the requirements of international safety and security standards in the training environment and reduce injuries.
The target groups of (Male - Female):
- Technical managers for various sports teams.
- Registered coaches in sports syndicate.
- New coaches in all games.
- Physical education graduates.
- Interested in practical training and sports.
ITDL course benefits:
- Qualified Coach to the highest international standards.

- Obtaining UK-TB International Training Driving License (ITDL) Certificate.

- Get better opportunities to work as professional coaches or as Technical managers.

- Receiving International Training Driving License ID showing your name and accreditation number.

- We will Send your name to many sports clubs to utilize your experience in training.

- Your name will be listed on the International Registered Coaches list via the UK-TB website.
Register For Certifications